IT consulting
IT is playing an even increasing role in supporting business to maximize stakeholder value. This is causing IT setups within (in-grown) and outside (vendors) to contain costs whilst bringing out new solutions that disrupt the way business is done today.
The 'cost' factor
IT organizations within and outside are undertaking various initiatives to help businesses improve bottom-line. Consolidation of services under optimized no. of vendors, bundled solutions, automation of in house and outside part 'interactions' are a few ways in which IT organizations are addressing the issue of cost reduction.
Innovation
Both IT and businesses are looking at newer ways to do business and disrupt the status quo. Businesses are looking at realignment of their existing processes while IT is leveraging emerging technologies to find newer alternatives of running 'business as usual' activities whilst engaging with business to find disruptive ways of delivering a solution.
SKANDA can help in conceptualizing, blueprinting and executing your IT propositions. We help you execute your vision while ensuring that you make the most of your current assets, investments and technology landscape. We will work with leaders in your organization to build a transformation plan for your IT landscape to meet new trends while managing costs and skills required in delivering a high performance technology business.
SKANDA's IT Consulting Framework
SKANDA's IT consulting services focuses on delivering value to business and IT alike. We undertake this by defining a target operating model in line with the firm's business and IT vision and seek to arrive at improved performance with clearly defined financial benefits. We accomplish this through: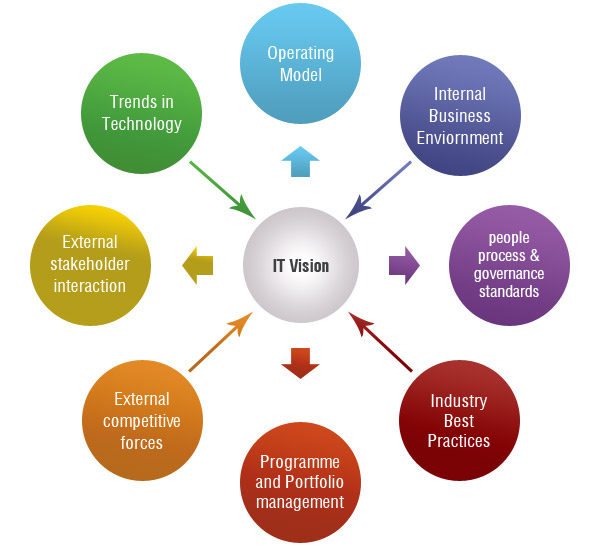 We offer the following solutions for Management and Business Consulting –
Assessment of Business and IT organizations and their underlying strategies, application stack, portfolio of programmes and projects, resources and operating models that govern the framework
Designing target solutions that incorporate industry best practices and our expertise with a view to reduce costs and risk whilst improving quality and delivery
Developing an execution methodology with superior project management culminating in realization of agreed benefits